Twitter is an excellent tool to find travel deals, such as coupon codes, cheap hotels, cruises, and airfare deals.   Travel deals on Twitter are posted in real-time, so you can find them before they expire.
For those of who have yet to jump on the Twitter bandwagon, here is a summary of how Twitter works.   In the next section we will get into how to find travel deals on Twitter.   For those of you who are already bonafide "Twitaholics" go ahead and skip to the next paragraph.
After you sign up for a free Twitter account, you ask yourself the simple question: "What are you doing?" and type your answer in 140 characters or less.   This is similar to a public text message.   Your message is called a tweet. Tweets are broadcast throughout the public twitter feed, and directly to anyone who chooses to "follow you".   If you like what someone else is tweeting, you can "follow" them to get their Tweets.   Passionate Tweeters often Re-tweet (RT) other people's Tweets, so that same message goes to their followers too.   This is how news travels fast, and boy does it ever!   Many travel agencies, hotels, airlines, and cruise lines have their own Twitter accounts that they use to post travel deals and travel news.
Ready to find some travel deals on Twitter?
The first step to finding Twitter travel deals is to follow people in the travel industry.  From travel agency CEO's to travel writers, there are already thousands of travel industry "Tweeters" posting travel deals daily.   To find travel insiders, go to your Twitter home page and select "Find People".   From here you can search for your favorite hotels, travel sites, and airlines to follow.   To find more, type in keywords related to travel such as "vacation" or "hotel".   A list of random Twitter users will come up that have those keywords in their name.   Simply visit their profile and follow them if they look like they like to post travel deals.     Some travel industry insiders that are suggested for you to follow: @TravelEditor, @Cheapflightscom, @BrooklynNomad, @getatraveldeal, @LonleyPlanet, @IsabellesTravel, @hotels_near, @cruisebuzz, @Travelzoo, @Hotel Max, and @Fareologist, @Applevacations, and of course myself, @Pamela_Jones on behalf of Travel Site Critic.   Now that you are following some serious travel Tweeters, some travel deals should start appearing on your Twitter home page.
If you are looking for a specific travel deal, use Twitter's new search engine.    It's like Google (well, kinda) and allows you to type in search keywords, such as "Phoenix hotel deals" to find what you are looking for.  Twitter is a bit more advantageous than Google in that all posts are in real time, which means that if someone was tweeting about a Phoenix hotel deal 5 seconds ago, you can find it immediately.    (UPDATE: Google recently came out with real-time tweets in for some search queries).   From Twitter's search engine, which is also found on your home page, type in the exact travel deal that you are looking for without being super-specific.    If you are too specific, you may not garner results. For instance you can type in, "Phoneix hotel deals".   Today, this keyword term pulled up a post with a link to a Phoenix hotel deal from $35/night.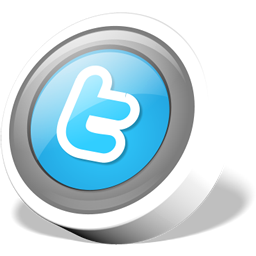 For general Twitter travel deals, you can enter a hashtag  term, such as "#traveldeals" in the Twitter search field, which will bring up a long list of new general travel deals.   Other hashtag terms that are often posted with travel deals are "#travel", "#hotel", "#resort", "#airfare", or "#cruise".    Adding your destination city along with the hashtag term is the best way to find exactly what you are looking for (ie. "phoenix #traveldeals" or "phoenix #hotel").
As a final word of caution, be aware that anyone can post anything on Twitter.    Make sure that you are purchasing travel deals from a reputable company.  Read Travel Site Critic's reviews and do your own research to make sure they have a good reputation.
Are you a travel industry Tweeter?   Do you post travel deals on Twitter?    Post your Twitter name in the comments below if you'd like to be followed.