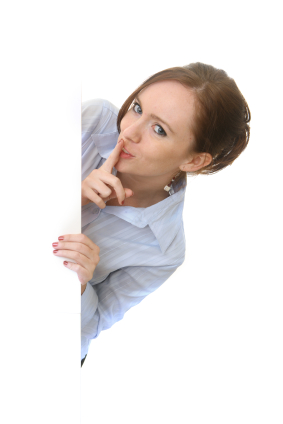 Book  your hotel directly on the hotel's own website.
Rather than booking your hotel on large online travel agencies, it is often smarter to book directly with the hotel.  Check out these 10 awe-inspiring (perhaps, not so secret) reasons to book your hotel directly on the hotel's own website, straight from the lips of travel insiders:
1.   Forget Booking Fees
The vast majority of online travel booking websites are nothing short of travel agencies.   Agencies charge service fees.   You don't think that they are booking other people's hotel's for free do you?  Of course not!  When you book directly with the hotel's own website (and yes, they all have their own website), you will rarely be charged a "booking fee" *.    They are booking up their own hotel after all.  Don't smack yourself on the forehead quite yet.   We've got more secrets too….
2.   Enjoy the Cheapest Hotel Rates
Most hotels guarantee the lowest rates on their own site.  If you happen to find a cheaper rate on a travel agency website, the hotel will usually match it.   Better than just matching it, some hotels, such as those operated by Wyndham Hotels & Resorts, will give you your first night free if you find a cheaper rate elsewhere*!   A hefty 9 times out of 10 we find the cheapest price on the hotels own website anyway, so you don't need to spend much time searching for cheaper rates.
3.    Be Treated Like a Human
Everyone likes a smiling face. The large travel agencies will never be able to compete with the personalized service that you get when you book your hotel on the hotel's own website.   Hotels are just like any other business – they want you to come back to their establishment!   If the hotel is worth your time, they will make sure that everything runs smoothly with a reservation that you booked on their own website.    If there is a problem with your reservation, you will be able to hash it out face-to-face with hotel personnel when you check-in.   If you book your hotel on a travel agency site, don't expect a face-to-face encounter should problems arise.   Rather, you will likely spend an exhorborant amount of time on the phone with a customer service representive in another country.    Do you like to sit on hold while on vacation?   No, neither do we.
4.     Hold Onto Your Credit
Why pay upfront? Your credit card number is only needed to hold your hotel reservation.   Unlike travel agency sites, most hotel websites don't ring up your credit card until you check-out of the hotel.
5.    Get What You Want Want
A quiet room far away from the elevator?    What about the room with the best view?    There is no better way to make sure that you get the best room in the house, than to request it directly with the hotel. S  imply fill out the "comments" or "special requests" box which is usually provided on the hotel online reservation form, and the hotel will try to meet your needs.   Travel agency sites are notorious in failing to pass on your "special requests" to the hotel, so don't count on your message getting through if you don't tell the hotel yourself.   Who know's you may even get a free upgrade on your room if you simply ask for it!   If you don't ask, you'll never know.
6.   Avoid Cancellation Penalties
Most 3rd-party travel agency sites will charge you hefty penalty to cancel.  Many travel sites go as far as making your reservation completely non-refundable!   Save yourself the headache here.   Most hotels don't charge you a dime to cancel when your reservation was made directly with them*.   Although this is not always the case and you will need to check with the individual hotel to be sure.   The stipulation we generally find is that you must cancel before the cut-off date, which is often the same as your check-in date.   Beware that if you booked that hotel through a third-party travel agency, you may be out of luck and required to fork over your first-born (or at least give up any hope of a refund).   Don't say we didn't warn you!

7.    Get On The List
While booking your hotel on the hotel's website, you will likely be asked to join their "email newsletter".   By all means…get on their newsletter mailing list!   You will get exclusive hotel deals sent to your email, that you can't find anywhere else.   It is very common for hotels to offer free nights (ie. stay 3 nights, get the 4th free), but you must book direct with the hotel to take advantage of these deals.  If there is a specific hotel that you want to stay at sometime in the future, join their mailing list.  When the hotel decides to reduce rates, you will be the first to hear about it. Again, to get these exclusive hotel deals you need to book directly with the hotel.  Some email newsletters will give you "coupon codes" or "promo codes" that are only good if you book direct with the hotel.  Finally, the hotel may send you special offers that allow you to earn reward points (ie. take a survey and get 500 reward points).  More on reward points later….
8.   Embrace your Age
Sometimes it's just great to be 50!   "Mature" (senior) discounts are offered to 50-year-old-plus customers who book directly on hotel sites such as ChoiceHotels.com, which is the direct hotel booking website for many popular hotel brands: Comfort Inn, Comfort Suites, Quality Inn, Sleep Inn, Clarion, and more..  You only get their senior discount if you book direct on their website*.  All you need to do is ask for it when you check-in, and they will take the discount off your bill!
9.   Don't Get Lost
Some large travel agency sites have a poor reputation for reportedly losing hotel reservations.   Yes, that's right.   You may get to your destination, and the hotel has no idea that you are coming!   The travel agency simply doesn't have as much to lose if your reservation is lost.   The system is huge.    Don't be one of the unlucky ones who fall through the cracks!
10.   Create a Rewarding Experience
Ever heard of a loyalty program?  Most hotel chains will reward you for booking hotels with them, by giving you "REWARD POINTS".    While most of us don't use these points, you really should.   Points are a form of currency, which you can easily manage and combine with other reward points on Points.com.   You will be able to "buy" yourself a free night before you know it.   These deals are only available if you book on the hotel's own website.   How do we know this? We are on the list!
Book your next hotel direct on the hotel websites below, just like a travel insider. Bookmark this page for future reference.

_________________________________________________________________________________
Read our reviews disclosure
* Any commentary on travel website deals, fees and policies are subject to error, inaccuracies, and changes. Information on this website comes from 3rd Party travel agencies, sites and providers, and may not include applicable taxes, charges, fees, and government imposed fees.