Vayama.com
Compare more international airlines on Vayama than any other website
100+ airlines in 191 countries
Vayama has partnered with Wegolo.com
Wegolo was "chosen by Conde Nast as the best flight engine for lowcost carriers"
Interactive world map and innovated 3-D seat maps
Foreign city guides & country etiquette guides
Our Editor's Review
We like how the Vayama website is very easy to navagate. Uncluttered and simple. It is common to find some of the cheapest international flights on Vayama, and Vayama often has several coupon codes that can save you up to $25 a ticket. Vayama recently upgraded their site to automatically detect your location and features the best airfare deals from your departure city on their home page.  We also love how Vayama now showcases the cheapest business class airfare deals for quick booking.
What if you need to cancel a ticket booked on Vayama? 
Be aware  that the cancellation fee on Vayama is a little steep, and most flights booked on Vayama are not refundable.  Make sure you get travel cancellation insurance unless your travel plans are solid. The cost of this insurance can be as low as 5% of the cost of your trip. Last time we checked, Travel Guard has plans that allow you to cancel your flight for just about any reason and get a refund on a percentage of the cost of your flight when you cancel.  The best part?  You can sometimes purchase these policies after you have booked your flight on Vayama. But, you don't want to wait too long after booking. I highly recommend before even calling Vayama, visit SquareMouth.com for a super quick travel cancellation plan quote to see if they can help you.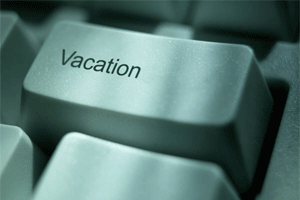 Vayama Fees and Policies *
Booking fee up to $20 per Vayama airline ticket (non-refundable). It is not always this much. The exact amount depends on destination.
Airline tickets are generally non-refundable if you need to cancel.
Airlines also charge a fee to change or cancel airline tickets.  This charge is from the airline, and Vayama will pass this charge onto you.  This fee can range "up to $400" for an international ticket, PLUS any increases in ticket price for your new ticket.  Many tickets cannot be changed.
Additional $100 per person to change or cancel a flight.  This charge goes to Vayama.
Shipping charge of $20 per total booking, only if paper ticketing is required.
*Based solely on research done by TravelSiteCritic.com, these figures may be inaccurate and are subject to change.Verify policies with the website before you book. Please be aware of airfare taxes & fees, applicable to any booking that includes airfare.
Vayama Contact Information
1975 W. El Camino Real
Suite 204
Mountain View, CA 94040
Vayama Customer Service:
1-650-265-1856
cs@vayama.com
feedback@vayama.com
Vayama Customer Reviews
Have you used Vayama and have an experience to share? We want to hear it! Add your own review of Vayama in the customer comment box below. All user reviews and comments are moderated by a human being and will be posted LIVE on TravelSiteCritic.com as soon as they have been reviewed by a moderation team member. Thank you for contributing to our great community!
Vayama Customer Ratings
Cast your vote for the Best Rated Travel Sites by clicking one of the dynamic rating stars for Vayama below, or on any of our travel website reviews. Cast a vote of 1-star, 5-star, or anything in between. A customer rating of 1-star indicates you had a horrible experience, while a user rating of 5-stars indicates you had the best experience. The travel websites with the most 5-star votes end up on our Top 10 List.
Vayama Coupon Codes & Deals
________________________________________________
Disclosure of Material Connection: Some of the links in the post above are "affiliate links." This means if you click on the link and purchase the item, I will receive an affiliate commission. Read our review disclosure for more information.
Please be aware of airfare taxes & fees.
Vayama Reviews | Vayama.com

,