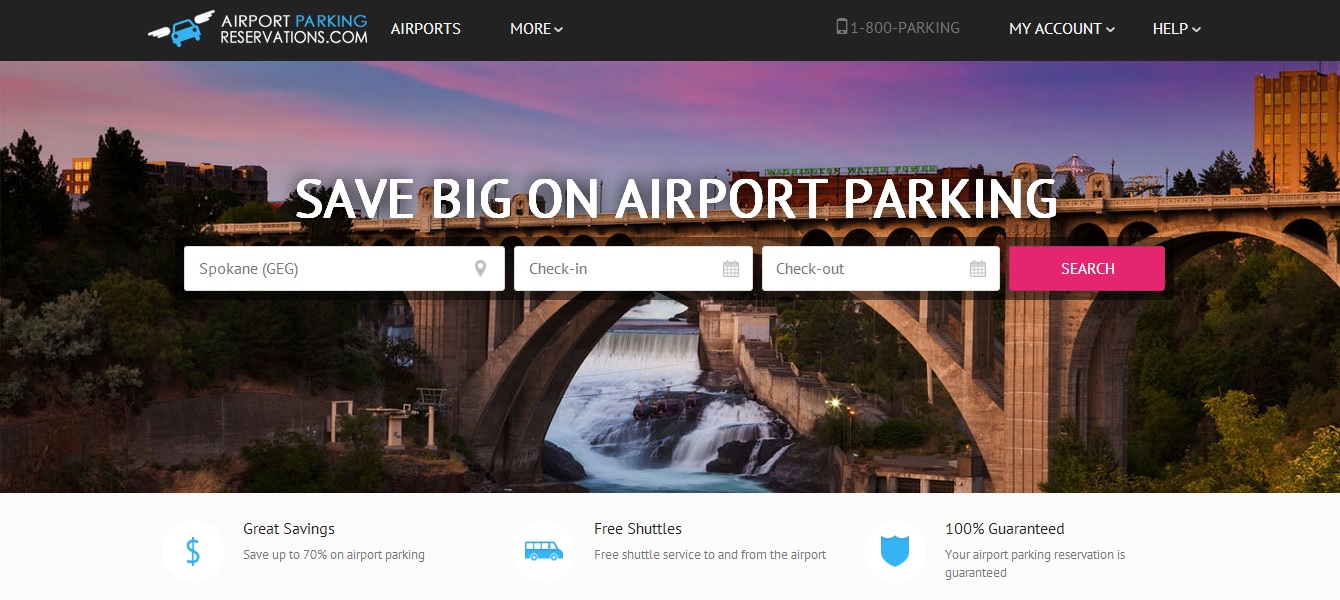 AirportParkingReservations.com makes it easy for customers to find, compare and reserve airport parking.  Find a lot and reserve a space at a guaranteed rate.  

USER EXPERIENCE

Their mobile site from an iPhone is excellent.  The AirportParkingReservations.com website is simple and professionally designed for quickly finding airport parking near all major airports, along with customer reviews and clearly stated prices.  Most websites are not designed this well.  In our first review of AirportParkingReservations.com in 2012, we were unable to find customer reviews of the parking lots and the star ratings were not working properly.  The reviews and star ratings have now been added and fixed (see their comment below).

FEES

There is a non-refundable $5 booking fee per reservation on AirportParkingReservations.com.  They are up-front about this policy.  We are delighted that they changed their cancellation policy following our first review of their website.  In 2012 we noted that we couldn't find their cancellation policy and that reservations were non-refundable within 48 hours of your trip.  They have since abolished the 48 hour window and published the cancellation policy on their website.

PRICING

The prices on the Airport Parking Reservations website are very competitive and coupon codes are available.  We conducted a test and compared the final price on AirportParkingReservations.com with the price of booking directly on a parking lot's website.  The total price on AirportParkingReservations.com was only about $1 more, which included their booking fee.  If you find a lower price, they have a Price Match Guarantee which offers a credit up to $25 on your next reservation.

REPUTATION

AirportParkingReservations.com is excellent at damage control and seems to be very interested in resolving customer complaints that are posted online.  Many travel websites that we review do not take this proactive approach and seem to ignore negative reviews.  That being said, we found mostly positive customer reviews and few complaints.  They hold an A+ Better Business Bureau rating.

UNIQUENESS

AirportParkingReservations offers a fun loyalty program, Airport Parking Rewards, which allows loyal customers to rack up credit in $5 increments.  In simple terms, after you earn 150 points, you earn a $5 credit to use towards a new reservation.  You can earn points by writing parking lot reviews, sending Tweets and making airport parking reservations.
Reviews Disclosure
: Some of the links on this website are affiliate links. This means if you click on the link and purchase an item, I receive an affiliate commission. It doesn't cost you more money & supports our work on this website. Thank you! Read our 
reviews disclosure
for more info. ____________________________________________________________________________________________________________
Airport Parking Reservations Reviews | AirportParkingReservations.com

,