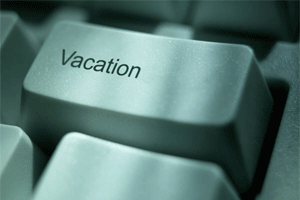 SquareMouth.com
Since 2001, SquareMouth offers instant comparisons of travel insurance plans from all major insurers in the United States, Canada and the U.K.
Get instant comparative travel insurance quotes of 33 different plans
Ability to purchase insurance with immediate confirmation of insurance
Travel insurance coverages include trip cancellation, trip interruption and medical insurance packages
Detailed single product quotes by email
Ability to sort quote search results by quality of benefit, provider or price
Strict "zero complaint" policy – If any SquareMouth.com client has a complaint against a travel insurance provider that cannot be "fairly resolved", they will remove the carrier from their website and no longer sell its insurance
SquareMouth offers travel insurance plans from every major company
Our Editor's Review
SquareMouth
does an excellent job of taking the headache out of comparing travel insurance. There is so much more to consider than just price, because the plans vary so widely.  SquareMouth uses little icons on the search result screen, and after you educate yourself as to what each of these stand for, they make comparing plans a snap. For instance, in the blink of an eye, we could see which insurance plans offered extra policy benefits, including one which has the added benefit of giving all children under age 18 (related to the insured) free protection.  Other icons indicated which plans cover pre-existing medical conditions. We recommend you take a few moments and learn what each of these icons stand for by reading the header of the quote search result screen.  We also liked that you can sort the travel insurance quotes based on what primary benefit you are looking for, such as "Trip Cancellation", "Terrorism", "International Medical Insurance" or even "Cancel for any reason" plans. A little known secret is that some travel insurance plans permit you to buy insurance up until your departure date, weeks or months after you've booked and paid an online travel agency for your trip.  Notably, some
"Cancel for any reason" insurance plans
offer up to 90%* cancellation coverage if bought within their time restrictions, such as within 14 days after booking, but more than 2 days prior to departure (however, these time limits vary greatly by insurer and may not be available at all times).  The great part about Square Mouth is that after you plug in your booking deposit date and travel dates, their search engine does this work for you and automatically tells you if cancellation coverage is available.  Simply filter the results by "Cancel for any reason" to see what is available to you.
Squaremouth Fees
To cancel an insurance policy booked on SquareMouth, the fee will vary depending on insurer.  Typically, insurers will offer a "free look" period for about 10 days, in which you would only need to pay about $5 to cancel.  This fee is charged by the insurer.  Read the respective policy in full prior to purchase for full details on their fees.

________________________________________________
Disclosure of Material Connection: Some of the links in the post above are "affiliate links." This means if you click on the link and purchase the item, I will receive an affiliate commission. Read our review disclosure for more information.
Please be aware of airfare taxes & fees.
SquareMouth Travel Insurance Reviews | SquareMouth.com

,