First Choice Travel
First Choice prides themselves as being "UK's leading leisure travel company", which highlights sunny vacations and holidays throughout Europe.  First Choice also specializes in family travel with fun perks for kids and parents.
Editor's Review
There is a wide selection of family holiday packages to sunny destinations, making First Choice one of the easiest options for busy parents. Their website is easy to navigate and clearly displays pricing and destination information.  We especially like their "Top 10" lists for families, which includes a nice description of the destinations, keen advice such as "when to go", maps and weather information. Each destination page lists the top 3 rated hotels in the region, along with current deals available.  We highly recommend this website for its pricing, speed, and ease of use when planning a family holiday.  Of course, singles and couples will also enjoy the ease of use of the First Travel website and will find great deals here.
That being said, we have read some poor reviews and complaints about First Choice elsewhere online.  Common complaints include problems with their hotel room reservations and poor customer service.  Use caution before you book with First Choice, and verify your reservation has been made to your liking with the hotel (call the hotel and make sure you are getting what you want before you leave).  In addition, definately pick up some travel insurance after you book your trip.  It's cheap and necessary in today's travel climate.  We recommend using SquareMouth for insurance that doesn't break the bank (medical and cancellation policies are available).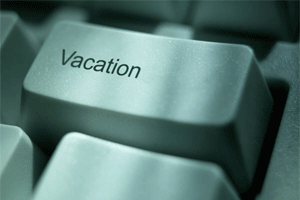 First Choice Travel Fees & Policies
*
Change Fees:

 From £25 per person to 100% of the total cost of your booking.  To save the most money on changes, make sure that you  apply your changes at least 22 days prior to departure, as fees rise sharply the closer you get to your trip departure date.

Cancellation Fees:

 From 30% to 100% of the total cost of your booking.  Again, to save the most money on cancellations, cancel your booking at least 57 days prior to departure (30% of booking will be lost).   Prior to cancelling, check out SquareMouth to see if you can obtain cancellation insurance that will sheild you from some of these costs.
Prior to completing your booking, First Choice will provide you with a "Booking Terms and Conditions" page with their cancellation and change fee information. We highly recommend that you print this page for future reference.  Feel free to post details in the comments section below for our readers.
*Based solely on research done by TravelSiteCritic.com, these figures may be inaccurate and are subject to change.Verify policies with First Choice before you book. Please be aware of airfare taxes & fees, applicable to any booking that includes airfare.
First Choice Customer
 Reviews
Have you used First Choice and have an experience to share? We want to hear it! Add your own review of First Choice Travel in the customer comment box below. All user reviews and comments are moderated by a human being and will be posted LIVE on TravelSiteCritic.com as soon as they have been reviewed by a moderation team member. Thank you for contributing to our great community!
First Choice Customer Ratings
Cast your vote for the Best Rated Travel Sites by clicking one of the dynamic rating stars for First Choice below, or on any of our travel website reviews. Cast a vote of 1-star, 5-star, or anything in between. A user rating of 1-star indicates you had a horrible experience (its the lowest you can go and brings down the total rating), while a user rating of 5-stars indicates you had the best experience. The travel websites with the most 5-star votes end up on our Top 10 List.
First Choice 
Coupons:
Save the most on your holiday with these Last Minute Deals on FirstChoice.co.uk
________________________________________________
Disclosure of Material Connection: Some of the links in the post above are "affiliate links." This means if you click on the link and purchase the item, I will receive an affiliate commission. Read our review disclosure for more information.
Please be aware of airfare taxes & fees.
First Choice Travel Reviews

,